Case Study: Ancrages Québec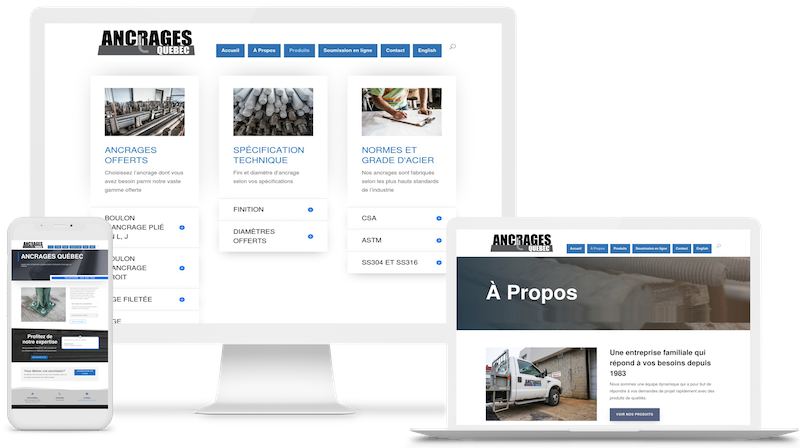 Leader in personalised anchor bolts fabrication and galvanisation.
Services
Web design
Responsive website
Online submission form
Deliverables
5 Pages
Bilingual
Professional photos
Website content
Other
SEO
Downloadable technical drawings
Overview
Ancrages Québec website has a bold, structured design to go with their industrial sector. We designed the product page with organised sections to maximize the space, meanwhile still showcase their expertise. It also has a submission page so their customers can choose from many options, and submit a pricing request for the most detailed and specialized product.
Want your own website? Contact us!